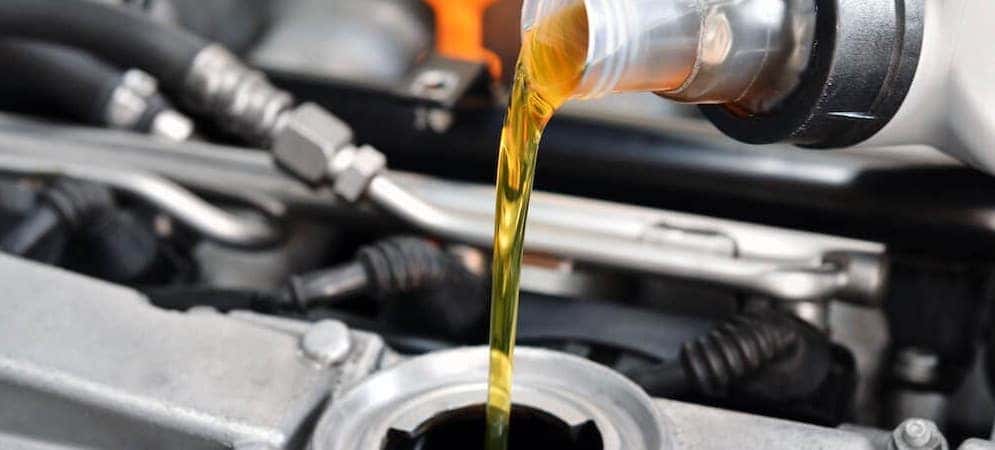 ---
Your motor oil is an essential part of keeping your Columbia car running and we at Honda of Columbia have an excellent service center that knows Honda oil changes like no one else. If you're asking "how often should I change my oil?" we've got the answer to that question as well as a bunch of other car-buying tips elsewhere on our website.
We've got the knowhow and the expertise that will get you driving in Irmo with the least amount of hassle. We've been a figure of the community for years and as a result, we've built a trust with people that are worth more than mere dollars and cents. You can even shop for a car online with our website, meaning you can take that first step toward your next car without even having to go outside.
Oil Change Frequency Facts
How often should you change your oil? In a lot of cases, you'll be suggested to get your oil changed every 7,000 to 10,000 miles. You should disregard oil change shops that say you need an oil change every 3,000 miles. However, you might want to know that certain vehicles need their oil changed more frequently, so always check your owner's manual to see what you need to do. For instance, if you are an off-roader, a racer, or do a lot of heavy towing, your oil change frequency will probably be quicker than someone who does not do these things.
More Oil Change Tips
There are some other facts we'd like to let you know about when it comes to oil changes in West Columbia. For infrequent drivers of their cars, you'll want to get your oil changed at least once every 6 months because the oil in your car will break down over time and make for worse performance. You'll also want to replace your oil filter, which our parts center has at great prices. As one last note, you'll want to make sure your car calls for synthetic or conventional motor oil. Check your owner's manual to be sure.
How Often Should I Check My Oil Level?
At least once a month, you should be checking your oil level. You want to catch leaks in your oil system before they happen as a problem with your car's oil system could lead to serious problems with your car down the line. Another great thing to check for are discolorations in the oil and the presence of metal particles. If you find these, get in touch with our service department right away and we'll get it squared away for you.
Schedule an Oil Change at Honda of Columbia
Now that you know all about your oil change frequency, it's time to get in touch with the experts at Honda of Columbia. We've got everything you need to drive, so just drop us a line and we'll get back to you promptly with whatever information you need.